What Will Your Forest Adventure Be?
An Adventure Awaits
We are delighted to be able to share some exclusive discounts and booking opportunities with our guests via a selection of the New Forest's best activity providers and most popular attractions.
Exclusive Guest Experiences
Below is a list of the activities we can offer which, for your ease, you can add to your booking and we will take care of the rest for you! Your tickets and further information will be waiting for you when you check in so it really couldn't be easier to make the most of all we and our fantastic location has to offer!
Beaulieu
Exclusive discounted ticket prices for hotel guests!
A fantastic day out for all the family with entry to the grounds and gardens of Beaulieu Abbey and Palace House, the seat of Lord Montagu, as well as access to 280 vehicles at the National Motor Museum, Top Gear World, playgrounds for the children and much more!
Paultons Park
Paultons Park is the UK's number 1 family theme park. Located less than a 10-minute drive from The Bell, it has over 70 exciting rides and attractions, set within 140 acres of beautiful parkland. It's also home of the UK's only Peppa Pig World with 9 fun Peppa-themed rides.
Enjoy roller coasters, thrill rides, family rides, indoor and outdoor play areas, water splash parks, entertainments and an astonishing collection of birds and animals.
Exbury Gardens
Exbury Gardens is a garden in Hampshire, England, belonging to a branch of the Rothschild family. It is situated in the village of Exbury, just to the east of Beaulieu across the river from Bucklers Hard.
Mottisfont House & Gardens
A romantic house and gallery set in beautiful riverside gardens. Ancient trees, bubbling brooks and rolling lawns frame this 18th-century house with a medieval priory at its heart.
The walled garden at Mottisfont is home to the National Collection of pre-1900 old-fashioned roses, which reach their peak in early summer.
New Forest Activities
Release your inner adventurer and choose from a fantastic range of activities on land or water ranging from kayaking on the Beaulieu river to channelling your inner Robin Hood with a spot of archery or even a Woodland Adventure Day, including tackling a high ropes course!
Please note that there are a variety of other experiences available, including private groups and teambuilding activities available at New Forest Activities which can be viewed via their website link below. We can happily book these on your behalf. For more information, please call us on 023 8081 2214 to discuss your requirements.
New Forest Wildlife Park
Journey deep, down into the woods and discover a wonderful, wildlife surprise in New Forest Wildlife Park. Set in 25 acres of the New Forest there is a vast range of animals to visit, from loveable Asian short-clawed otters, mighty European Bison to the magnificent Red Deer to name a few.
Paultons Golf Centre
Enjoy preferential golfing rates at our sister property, Paultons GC, when you stay with us. Please speak to the team at reception.
25% off a Toptracer Range session at Paultons GC
Par 3 Academy Course – £5 pp
18 hole Championship Course – £30 pp
NATURE AT YOUR FINGERTIPS
The New Forest
---
Wellies on, screens away - it's time to embrace the outdoors.
We all live such busy lives but we also need to take the time to stop, breathe and take a moment for each other. Hold hands, jump in muddy puddles, race through woodland, feel the sun on your faces, blow away those cobwebs and just be together. Nothing fancy - just the great outdoors and your favourite people.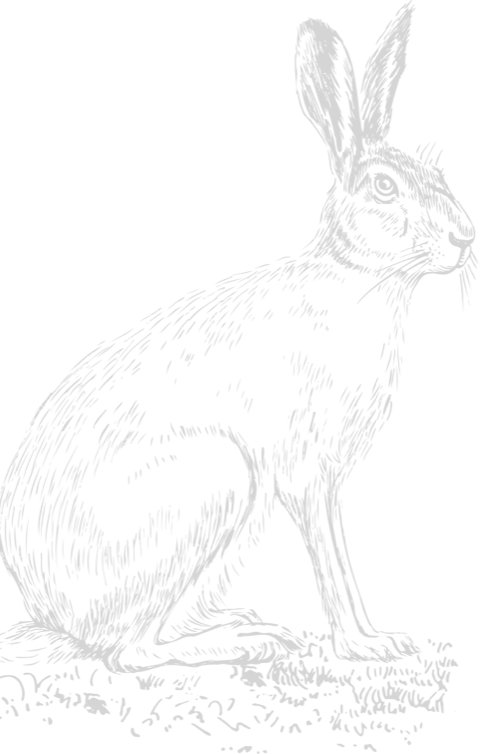 Sea Air & Sandy Toes.
---
Head to the beach
One of the amazing things about our location is that, whilst we are in the heart of the forest, we are also perfectly placed for a trip to the beach. Feel the sand between your toes at Studland, skim stones at Lepe, or walk along the spit to Hurst Castle - the world is your oyster!
IN THE HEART OF THE FOREST
Family Adventures
---
Giddy giggles, broadened horizons and awakened imaginations.
Treat your little adventurers to a day out at Paultons Park and Peppa Pig World, check out the horsepower at the National Motor Museum at Beaulieu, come face to face with the giraffes at Marwell Zoo, or take a ride on the steam railway at Exbury Gardens. There's so much to see and do, and all within a stone's throw of our front door.
Take on the Golfing Greats
---
Toptracer Range at Paultons GC
Pit your wits against your friends and family with our Toptracer-powered driving range at Paultons GC. The 18 heated bays boast the same ball-tracking technology used to trace the shots of the game's best players on TV. Release your inner Rory McIlroy as you choose between the fun, interactive challenges which are bound to delight golfers, young and old.
Our Latest Treats, Just For You